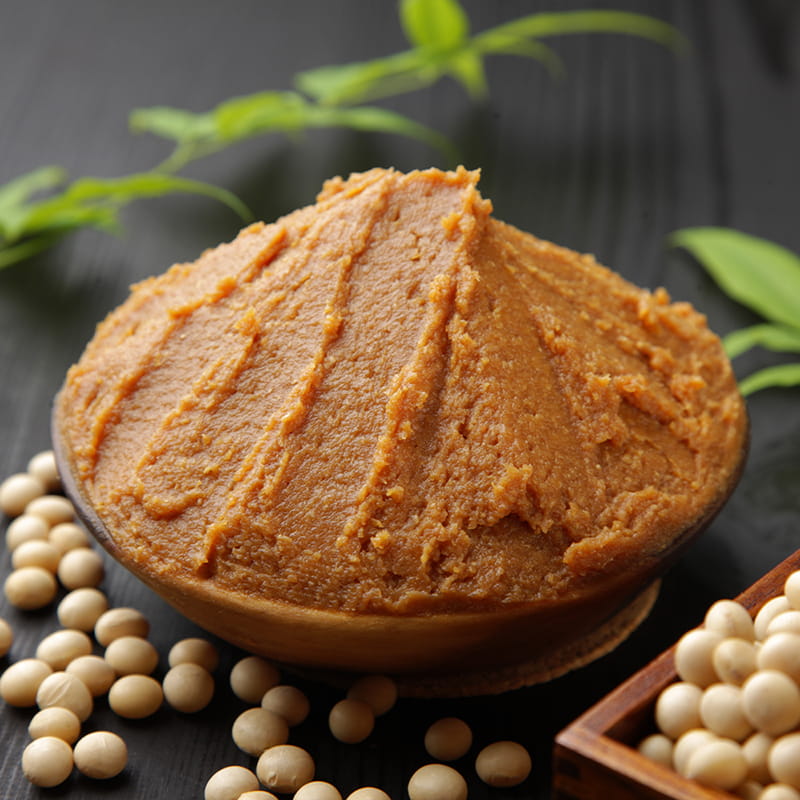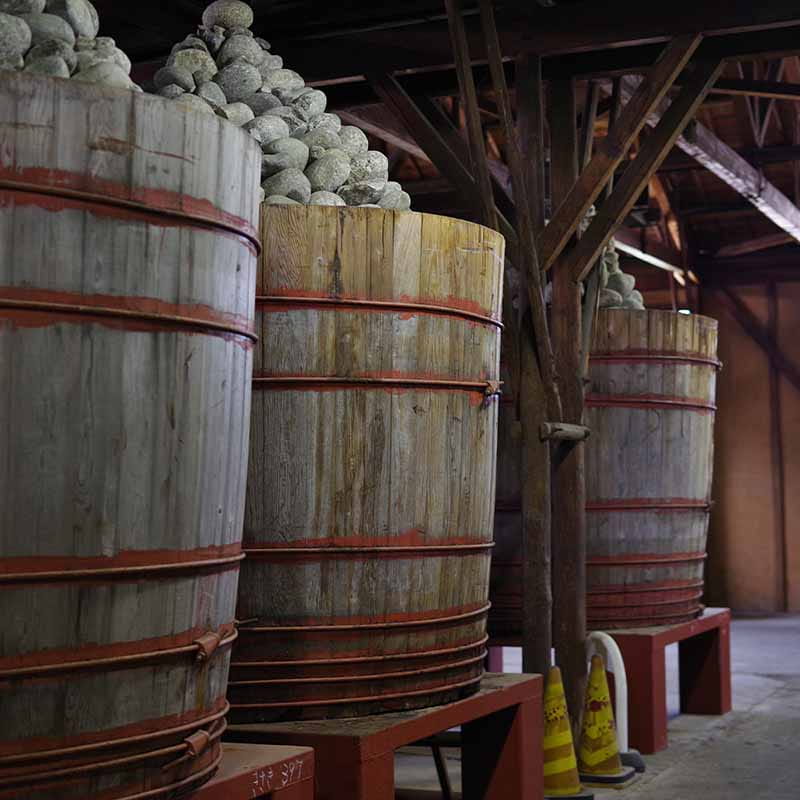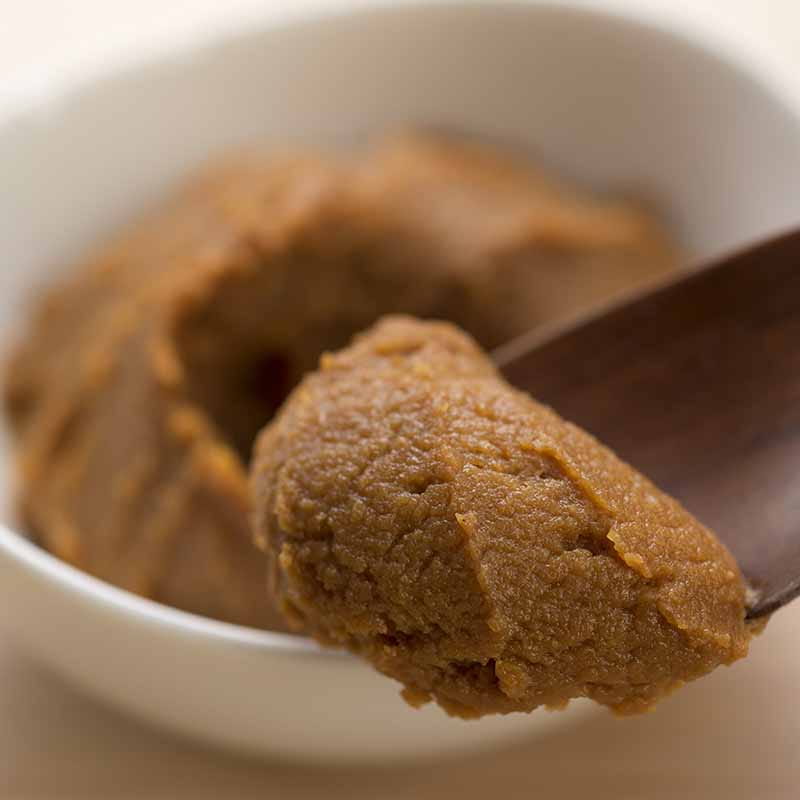 Secrets of Miso
Well Balanced and Healthy
Miso is a fermented soybean, originated in Japan, however it has also made its way to the Western world. Although miso is still unknown to many, individuals who are familiar with it have most likely consumed it in the form of miso soup. It's incredibly nutritious and linked to a variety of health benefits, including better digestion, and a stronger immune system.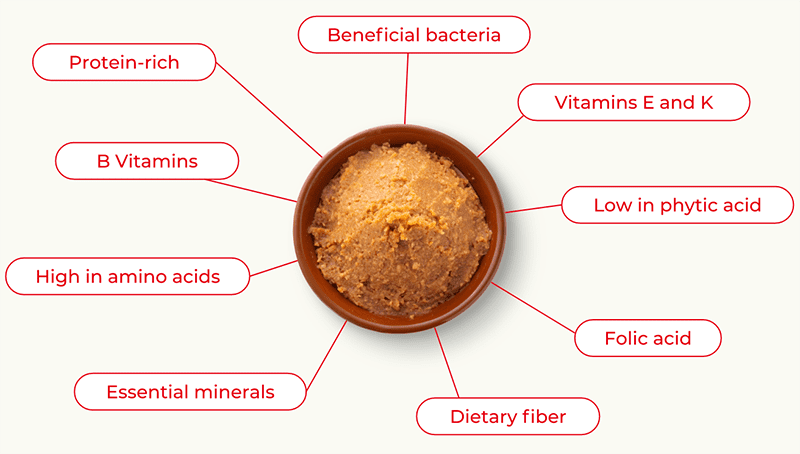 Complete source of protein
Miso contains a good amount of vitamins, minerals, and beneficial plant compounds. Especially, the varieties made from soybeans are considered to be sources of complete protein (※1) because they contain all the essential amino acids needed for human health.
Probiotics promote gut health and digestion
The fermentation process also promotes the growth of probiotics, beneficial bacteria that provide a wide array of health benefits. The probiotic strain you can find in miso may help reduce symptoms linked to digestive problems including inflammatory bowel disease (IBD)(※2).
Helps digestion and absorption
In addition, the fermentation process also helps improve digestion by reducing the amount of antinutrients in soybeans. Antinutrients are compounds naturally found in foods, including in the soybeans and grains used to produce miso. If you consume antinutrients, they can bind to nutrients in your gut (※3), reducing your body's ability to absorb them.
Beware of salt and food allergies
In spite of its high saltiness, it is said that miso may offer protection from certain types of cancer. That said, if you're watching your salt intake, you may want to ask your health care practitioner before adding large quantities to your diet. Miso is a paste made from fermented soybeans often mixed with other ingredients such as rice or barley.
How Miso is Made
Types of Miso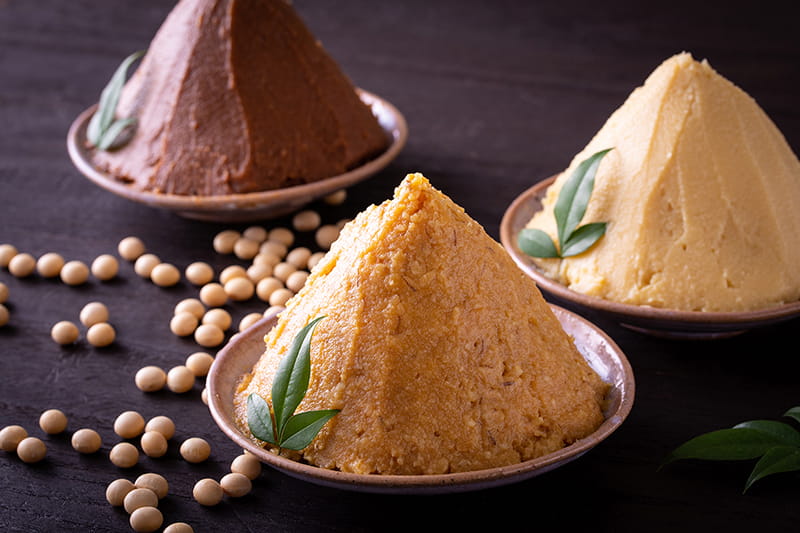 This traditional Japanese ingredient consists of a thick paste made from soybeans that have been fermented with salt and a koji starter. People generally describe its flavor as a combination of salty and umami (savory), and its color can vary between white, light yellow, red or dark brown, depending on variety.
Types of Miso
Depending on the koji used for fermentation, miso can be divided into three types: rice, barley, and soybeans. Koji also plays a role in controlling the sweetness of miso, making it possible to create sweet or salty flavors even with the same amount of salt. The color of miso varies from red(dark brown) to white depending on the method of production, the aging period and few other conditions. In general, the redder the miso is, the richer it is, and the whiter it is, the sweeter it is.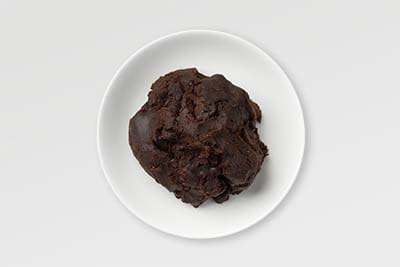 Mame(Soybean)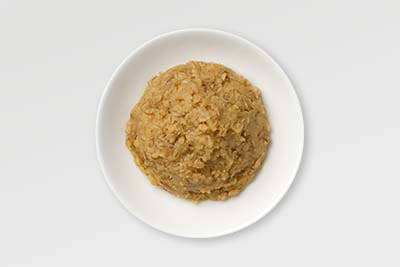 Mugi(Barley)
Kome(Rice)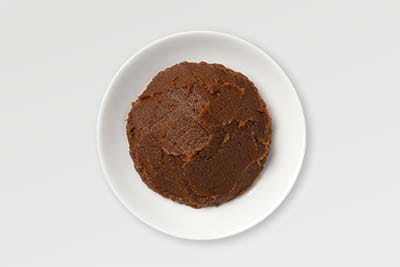 Red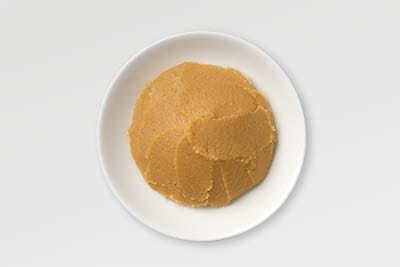 Light-Yellow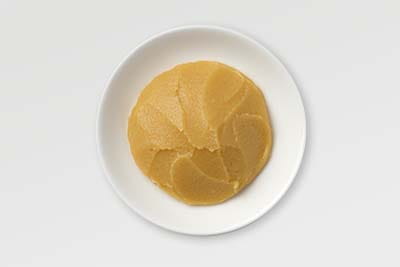 White
Cooking with Miso
Versatile and Easy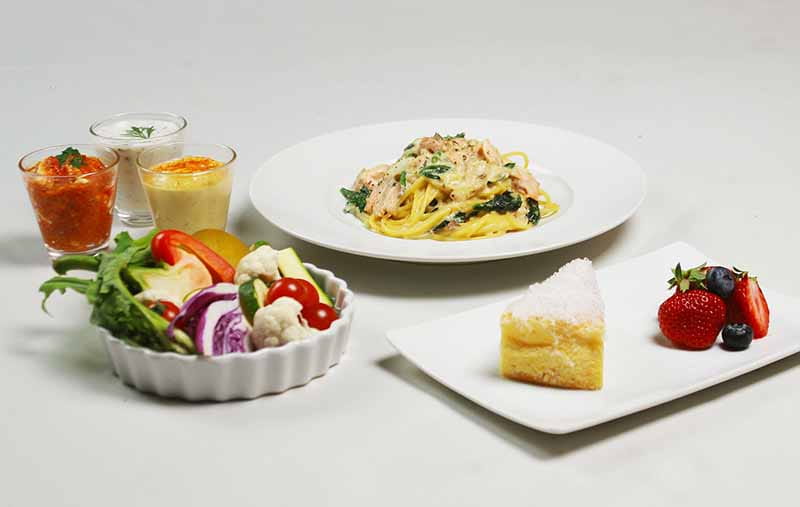 Not only the soup, miso is a versatile seasoning that can be used in a wide range of dishes such as dressings, dipping sauces, stir-fries, soups, grilled foods, and pasta. You can find in Japanese or Asian market and sometimes in US grocery store.
Serving Suggestion
*100 gram (g) in the recipe is approximately equal to 3.53 ounces (oz).
MISO Recipes