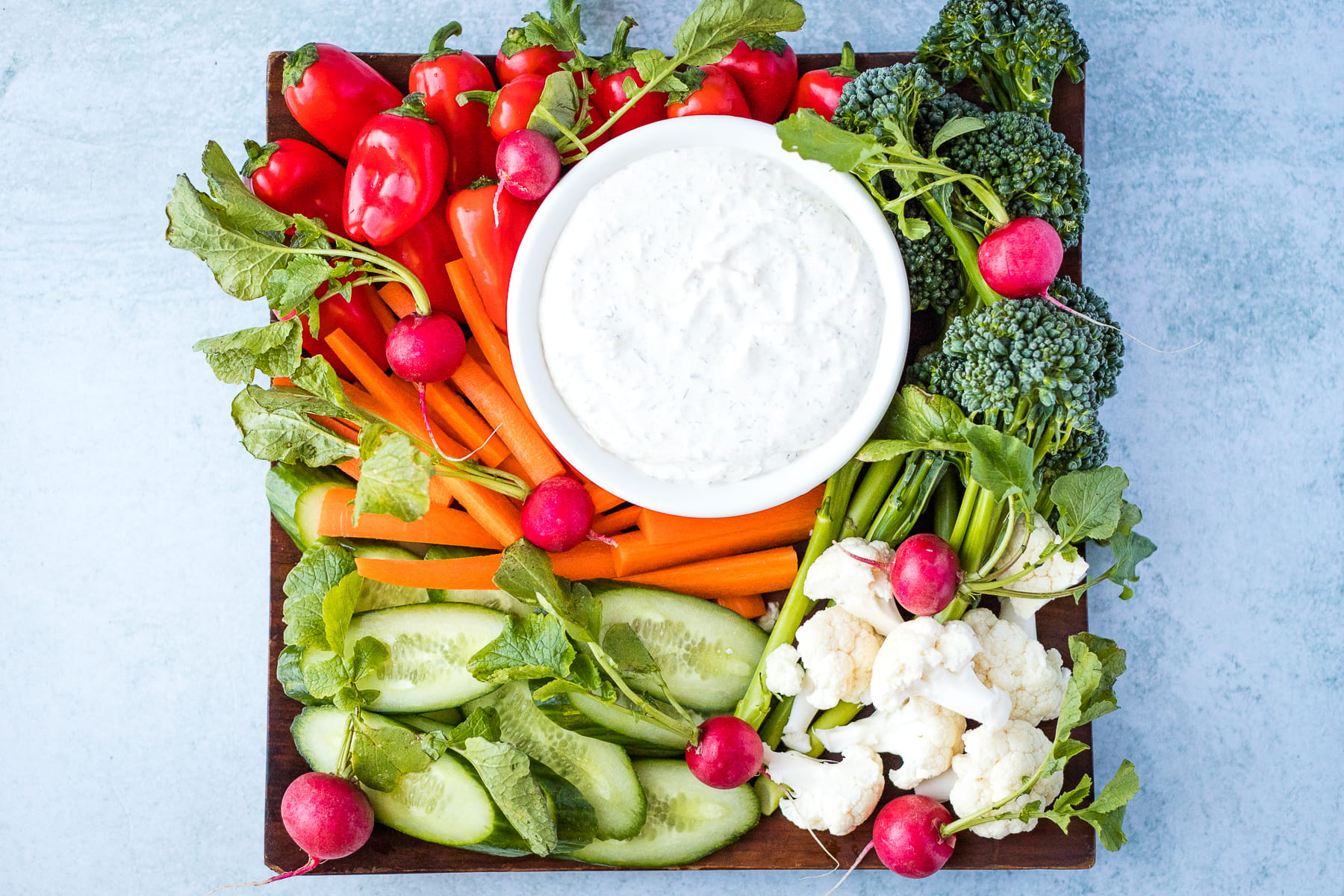 Miso Ranch Dip
Transform classic ranch dip into something new and exciting by adding fermented barley miso. Just a few tablespoons of rich miso, full-fat sour cream, and dried spices are all you need to make the best ranch dip you've ever had!
Ingredients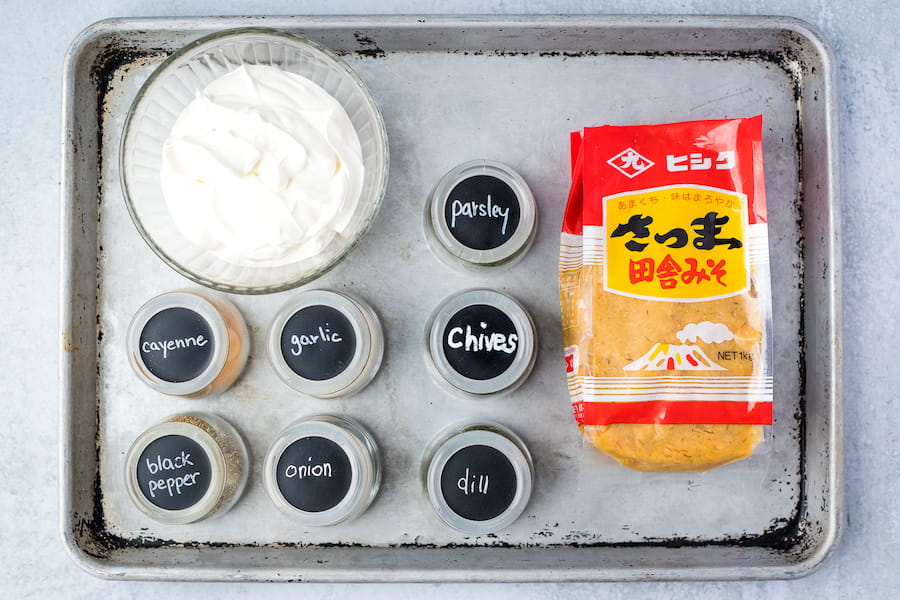 16 ounces sour cream
2 tablespoons Satuma Mugi Miso
1 teaspoon dried chives
1 teaspoon dried parsley
1 teaspoon dried dill
1 teaspoon garlic powder
1/2 teaspoon onion powder
1/2 teaspoon black pepper
pinch cayenne pepper
Instructions
Combine all ingredients in a medium mixing bowl. Use a spatula to fold ingredients into sour cream until well mixed.
Cover and refrigerate until ready to use. Serve with raw vegetables.
Notes
This Miso ranch dip can be made up to three days in advance and will keep for up to one week in the refrigerator. Always stir right before serving.
Vegetable suggestions for serving: Carrot sticks, celery sticks, cucumber, mini sweet peppers, broccoli florets, cauliflower florets, radishes, snap peas, summer squash or zucchini rounds.
Nutrition Facts
・Fat 6g
Saturated Fat 3g
Polyunsaturated Fat 1g
Monounsaturated Fat 2g
・Cholesterol 16mg
・Sodium 25mg
・Potassium 59mg
・Carbohydrates 1g
・Protein 1g
・Vitamin A 417IU
・Vitamin C 3mg
・Calcium 38mg
・Iron 1mg
Profile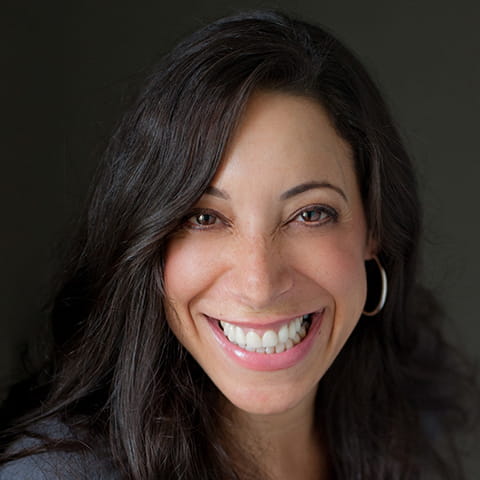 Alyssa Brantley
Alyssa Brantley is the creator of the popular recipe website www.EverydayMaven.com, where she shares seasonal recipes built on real food ingredients. Her motto is "Whole Foods, Half the Time". Alyssa deeply believes that just because we are busy, that doesn't mean we shouldn't eat great! In addition to sharing her kitchen creations, Alyssa is a food writer, food photographer, and food stylist. Her recipes and food photography have been featured by Today.com, Huffington Post, Real Simple Magazine, Clean Eating Magazine, Gourmet Magazine, Shape Magazine, Self Magazine, Prevention, Parade, Redbook, Buzzfeed, and more.
See Other Recipes